Wes is sittin on some footage for a behind the scenes look at the video shoot. We'll get it eventually. I didn't want to be the first to offer the mp3 up for download, so if you don't have it yet, now you can. Shouts to Hypen for world premiering it first on SNSS. Thanks to nahright and YSL for not making me feel guilty about putting a dl link up. The Dyme Def PANIC EP is coming. Release party on the 25th at the crocodile. Make sure you buy tickets and the album. As of yesterday tickets are moving fast, but theres still a few available.


TICKETMASTER PRESALE TICKETS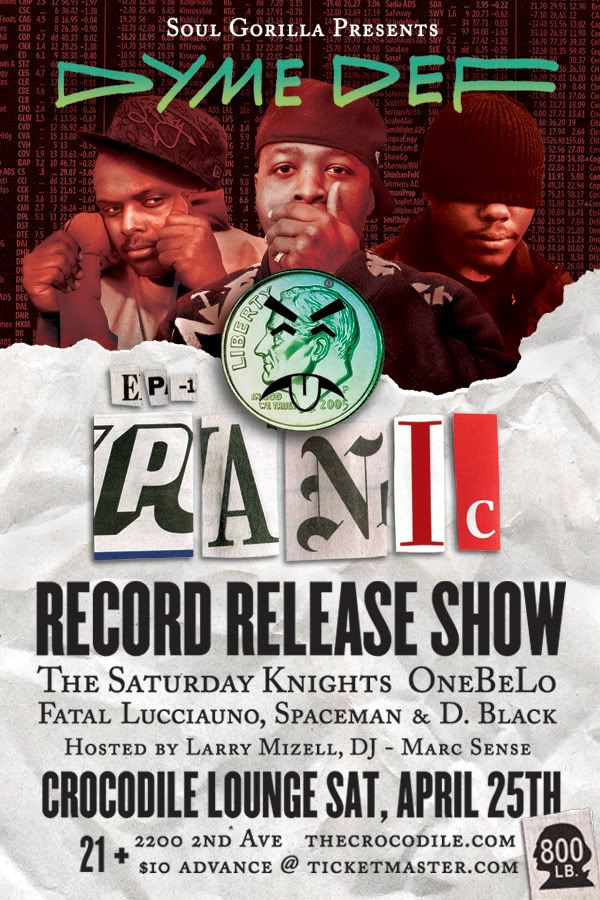 This would be good for the feature on the side too.