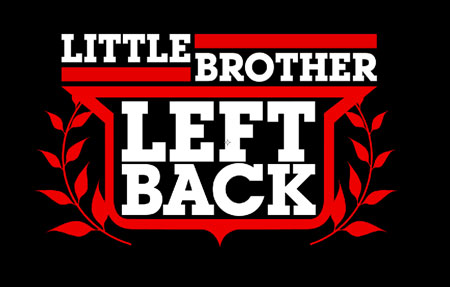 What was previously mentioned as possibly being an EP, the boys from the Hall of Justus have decided to make a full album as their final release as a group. Phonte expresses that "I didn't want our last record to be a bunch of second-rate material; I wanted to walk away from Little Brother knowing that I gave our fans all that I had to give, and said everything I wanted to say. With LeftBack, I've done that."

Accompanying LeftBack will be four official music videos, all shot and directed by Matt Koza, known for his previous work with Foreign Exchange, Rapper Big Pooh, Kam Moye, RJD2, and more. While not customary for a Little Brother release – the group has had only one previous official video, for The Minstrel Show's "Lovin' It" – with LeftBack, Little Brother is excited to offer loyal supporters a long-desired visual take on the group's music.

Rapper Big Pooh also mentioned "[We have]Three albums, three mixtapes, one video. It doesn't make a whole lot of sense in this day and age. We have always lacked in the visual department, and I think it will be refreshing to finally offer the people those visuals."

I gotta say that I'm stupid excited for this! Get Back was a great album, and the Minstrel Show is still one of my all time faves. With the new LP will be those 4 new music videos mentioned earlier, a DVD and a ton of other goodies I'm sure as this will be the final Litter Brother effort. Left Back will be released through many outlets on April 20th, of course a tentative date with these record labels and all these days. Holler at Phonte and Pooh on twitter for the REAL deal. It's sad when I have to say that....record industry rule #3080..